When planning the holiday of a lifetime, it is natural to want to find a wow factor destination. With Solara Resort Villas Orlando, you can have that feeling every single time you visit this fantastic holiday community.  Offering luxury vacation rental properties set in a fully managed 18-acre parkland packed with everything you could need and more, all within easy reach of the best theme parks in the Orlando area.
Outstanding Homes
A traditional hotel room can offer many luxuries; however, it is not without issue. A small space can soon become stressful when you holiday with small children. Once you have finished your daily adventure, you are almost captive in one room, with the exception of dinner, and this can be claustrophobic over a longer stay or limiting on downtime options when you are not visiting the parks. Therefore, rental villas have gained huge popularity over the last decade because they create the perfect springboard from which you can explore the area, visit theme parks, and enjoy your holiday.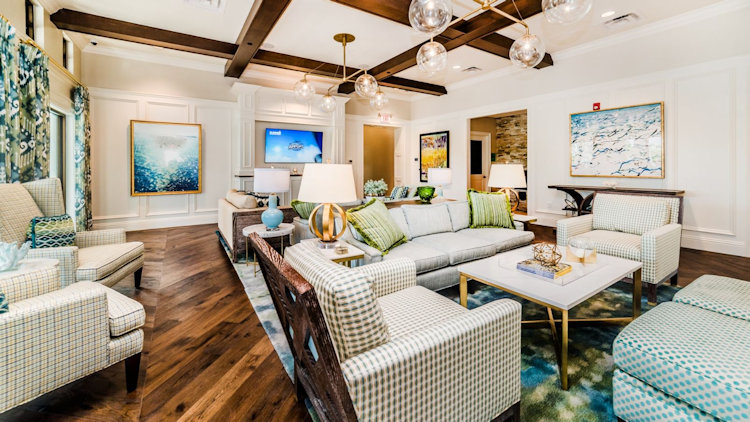 Each rental home at offers you a whole house set up, with space for the entire family to simply be. They have been designed with opulence in mind, and while these are a home from home experiences, most of us won't have a pool in the backyard at home! The villas are fully stocked with everything you could need and more. They are popular with celebrities which should give you some idea of how amazing they are.
Live the A-Lister Dream 
For the duration of your Orlando Villa Holidays, you can enjoy vast living spaces, fully stocked kitchens, dining areas and more. The bedrooms, all with private facilities, are designed to the highest standard, and some of the children's bedrooms are themed with their favorite Disney characters. Each home has unique features, and most have private pool facilities, each individual set to offer the best of outdoor living and the Florida climate. The smaller properties are perfect for the family group. There is also a good selection of larger homes for multi-generational or multi-family holidays so your holiday of a lifetime can be shared.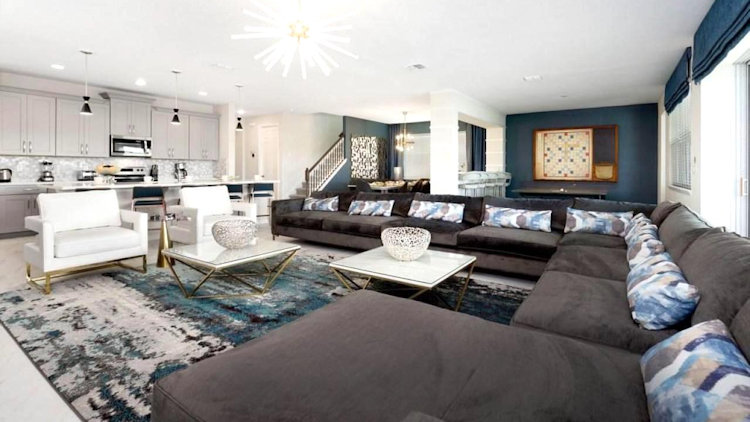 At the end of a day at the parks, you can spread out and unwind. Some homes have games rooms and theatre rooms which means the kids can be amused for hours, and you won't see them until food is mentioned. The lounge areas offer comfort, but with so many sunshine hours, you may well spend the evenings lazing by the pool, where in some cases you will also find outdoor barbeque facilities for the perfect al fresco meal. One of the appeals that guests comment on time again is the fact that each of the stunning villas has something different to offer. From pool tables to covered swimming pools and hot tubs, if you are planning to return, a different villa each stay will make this feel like the first time every time!
A Glorious Setting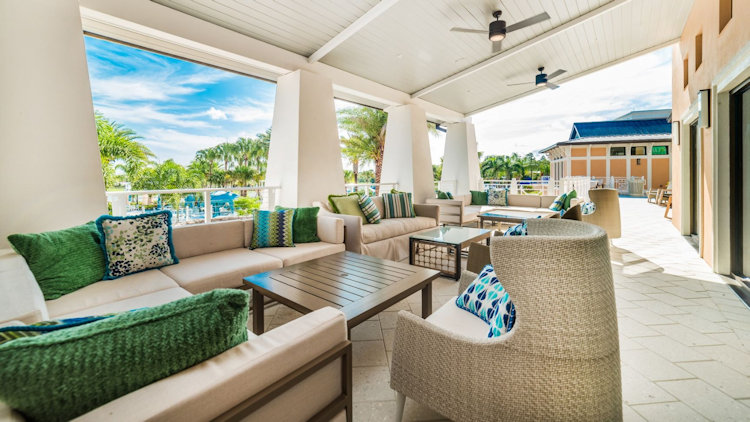 The gated community is set across a sprawling parkland that has been landscaped to create a beautiful backdrop no matter what time of year you visit. It is located near Interstate 4, which is the route needed to access Disney World (just eight miles away), Universal Studios Orlando©, Sea World©, Discovery Cove©, Volcano Bay©, Icon Orlando 360©, I-Drive© and more. The site also offers various shuttles every day to Walt Disney World as well as featuring on several bus routes. Of course, it is always a joy for the designated driver to have a holiday too, and this setting makes that a real possibility.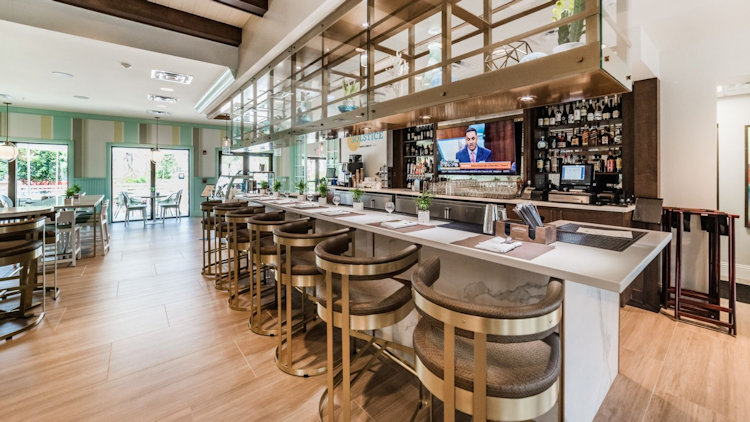 Being on the go every day can be exhausting, so we always recommend planning a couple of rest days; the parks are a bucket list experience, but they are also fully on, busy and extremely noisy, and Solara makes a great day off. There is nothing worse than overtired children, so a few late mornings will do everyone a world of good. It is incredible how well you sleep after a day in the Florida sun, especially when you have a beautiful room and soft bed waiting. On your down days, you could choose to chill out in your villa all day or venture into the resort center and take advantage of the excellent resident facilities. A communal water park zone features a wave simulator where you can book an experienced surfer to teach you the ropes. The splash pads are always a great hit for younger guests, and weary parents can recharge in the sun watching them play. Why not grab a cool drink from the clubhouse or visit the ice cream parlor for some delicious, iced goodness?
Home from Home
Fear not if you are worried about piling on the holiday pounds or concerned your fitness levels will slip. The well-stocked gym, football, basketball, and volleyball courts are all open for your exercise needs. You could even leave the kids in bed with one parent and sneak off for an early morning workout. There is a convenience store with groceries and more on your way back. Of course, the villa is perfect for combining self-catering with meals out, and supplies are never far away. Everything you need, including fridge/freezers, ovens, coffee makers, microwaves and more, are found in each well laid out kitchen, and as this is a holiday, there is usually a dishwasher to boot!
If you plan to eat out, the resort also has some fantastic restaurants. Again, the major theme parks get busy, and you can pay a lot for fast food that you have to queue for hours to get, so why not consider packed lunches and then a meal on-site when you get back in the evenings. If you fancy a real treat or have come on holiday to celebrate a milestone birthday or anniversary, the resort can even arrange for the chef to come and cook at your villa. A real treat and a unique present not easily obtained elsewhere! Most eateries are also happy to pack up your order, and you can pop and collect it and eat at your villa. Perfect if you are planning a movie night or have cranky younger members who need an early night.
For further information or details on how to book a villa at Solara Resort, Contact Kerrie Potts at Exclusive Private Villas Limited on +44 203 965 2355 (UK) or +1 407 219 9330 (USA). Or simply send your holiday dates to [email protected]