English rugby have confirmed they'll be playing the All Blacks at Twickenham on November 19 next year.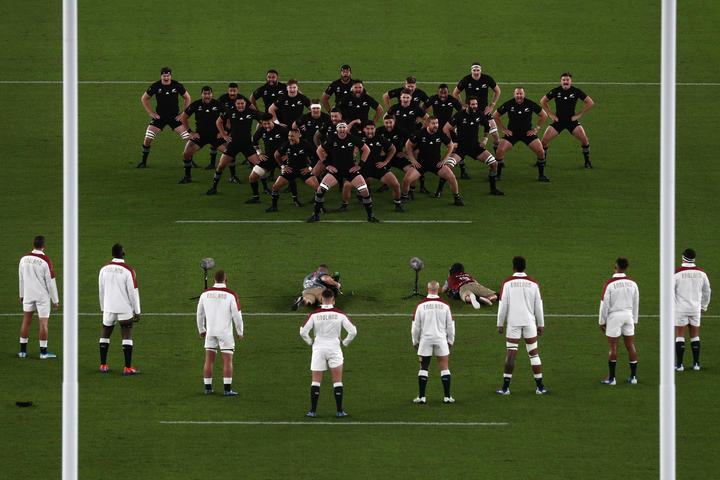 The All Blacks perform the haka before the Rugby World Cup semi-final match between England and New Zealand at the International Stadium Yokohama on October 26, 2019. Photo: Behrouz Mehri / AFP
England will also host world champions South Africa, Argentina and Japan in the 2022 Autumn Nations Series which has been described by coach Eddie Jones as a "mini World Cup".
"These fixtures will be a really important part of our preparation for the 2023 World Cup," coach Jones said in a statement.
"It's almost a mini World Cup in itself and we're fortunate to have it less than a year before the tournament. It will be a good litmus test for the team to see where we are at, culminating in playing first and second in the world.
"We saw how much of a difference having a full Twickenham Stadium was this autumn and we can't wait to play a series of games against such quality opposition in front of our supporters."
England beat Tonga, Australia and South Africa last month.
– Reuters
Covid-19 outbreak in English rugby club
English rugby premiership club Saracens have forfeited their European Challenge Cup game against French team Pau this weekend after an outbreak of COVID-19.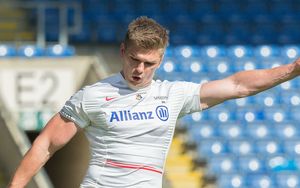 Saracens captain Owen Farrell Photo: PHOTOSPORT
In a statement, Saracens said several positive results had shown up in the latest round of PCR tests on Monday.
"The club has taken the immediate action of closing the training ground and isolating all players, coaches and support staff," the club said.
The fixture will be recorded as a 28-0 victory for Pau.
– Reuters
Tottenham and Leicester struggling with outbreaks
Tottenham Hotspur head coach Antonio Conte described the past week as terrible as the club battled a COVID-19 outbreak that shut the training HQ and forced the postponement of two games.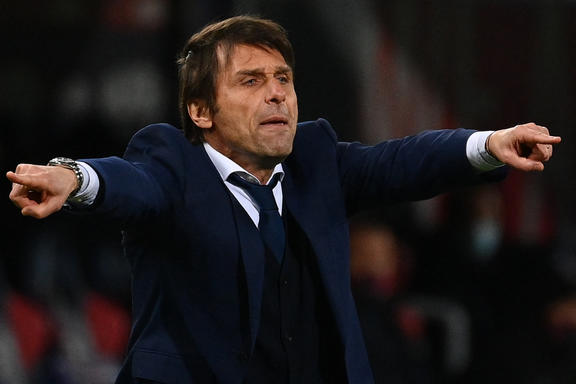 Antonio Conte Photo: AFP
Conte said 16 players, including young players, trained ahead of tomorrow's Premier League trip to Leicester City which is scheduled to go ahead.
Eight first team players and five of the club's coaching staff had tested positive, forcing the postponement of last week's Europa Conference League group stage match against Rennes and a Premier League game at Brighton & Hove Albion.
Tottenham's training ground has now re-opened to the first team, but Conte said it has been a difficult period.
"Last week was terrible because the government decides, in the right way, to close the training ground and stop our training session," the Italian told reporters.
"We had Thursday, Friday and Saturday without any sessions. Sunday we started again to work with not many players, because we also had problems with U23s.
"The situation has not changed so much. Players are back in training and other players are continuing to be selected. Those players who are back in training they need time to find the right physical condition."
Meantime, Leicester City have had a request to postpone tomorrow's game against Tottenham rejected by the Premier League.
Manager Brendan Rodgers said Leicester had nine players out due to COVID-19 and "other medical issues", adding that the integrity of the competition is at stake in what is a "testing time of the year" with teams often playing at least twice a week.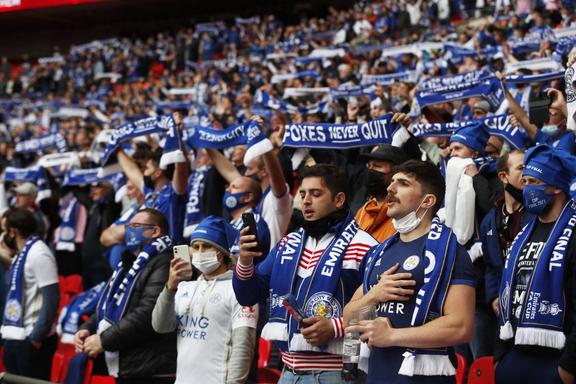 Photo: AFP
"Unfortunately for us, we weren't granted any dispensation, which was disappointing," Rodgers told reporters.
"We've wanted to support the measures, but when we wanted support for the extreme situation we were in, it's disappointing not to get the support. We were touch and go for the Newcastle (United) game.
"We have had injuries since then, because we can't rotate the squad because of COVID. It's a really challenging time for us.
"We've got five games in 13 days, it's a challenging fixture list when you have a full squad, but with the numbers we have, it's extremely challenging."
– Reuters
Former Manchester City star retires
Barcelona and Argentina striker Sergio Aguero has announced his retirement from football, after the 33-year-old was diagnosed with a heart condition, bringing the curtain down on an 18-year career during which he scored more than 400 goals.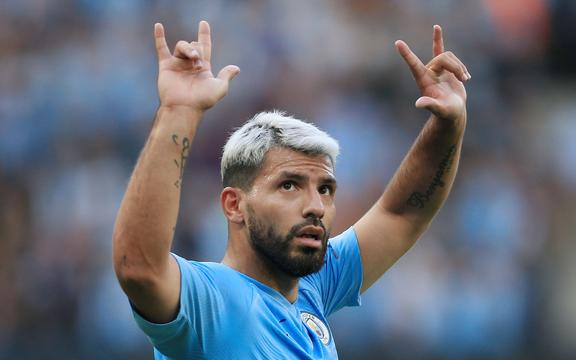 Photo: PHOTOSPORT
Aguero was taken to hospital on October 30th after experiencing chest pain and breathing difficulties in Barcelona's 1-1 draw with Alaves.
The club announced a few days later that he would be out for at least three months following cardiac analysis.
"This press conference is to communicate that I've decided to stop playing soccer.
It's a very hard moment but I'm at peace with the decision I made," a tearful Aguero told a gathering at the Camp Nou.
"It's a decision that I made to preserve my health. It's what the doctors said to me, that it would be better to stop playing. I made the decision around 10 days ago.
The Argentine joined Barcelona on a free transfer during the off season, but made only five appearances in all competitions due to a calf injury and his cardiac issues, scoring once in a 2-1 home defeat by Real Madrid.
Aguero moved to Spain after a decade with Premier League champions Manchester City, where he scored 260 goals in 390 appearances to become the club's record goalscorer.
– Reuters
Womens World Cup draw released
Hosts New Zealand will begin their 2022 Women's ODI World Cup cricket campaign against West Indies on March 4th.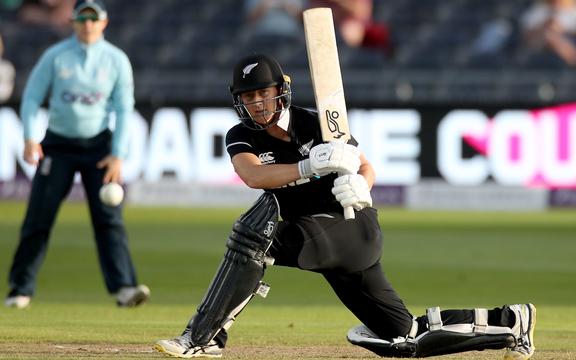 White Ferns captain Sophie Devine Photo: PHOTOSPORT
The International Cricket Council (ICC) has released the schedule for the tournament, which has six-times champions Australia facing holders England the following day and 2017 runners-up India take on arch-rivals Pakistan on March 6th.
The first semi-final will be held at the Basin Reserve in Wellington on March 30th, while Hagley Oval in Christchurch will host the second on March 31th and the final on April 3rd.
Australia, England, South Africa and India qualified for the event through the ICC Women's Championship 2017-20, while New Zealand automatically qualified as hosts.
Bangladesh, Pakistan and West Indies were the last three teams to qualify, sealing their spots on the basis of rankings, after a qualifying tournament was abandoned due to travel bans prompted by the discovery of the Omicron COVID-19 variant.
Slater appears in court
Former Australia cricketer Michael Slater has been charged with breaching a restraining order, two months after being taken into police custody over allegations of domestic violence.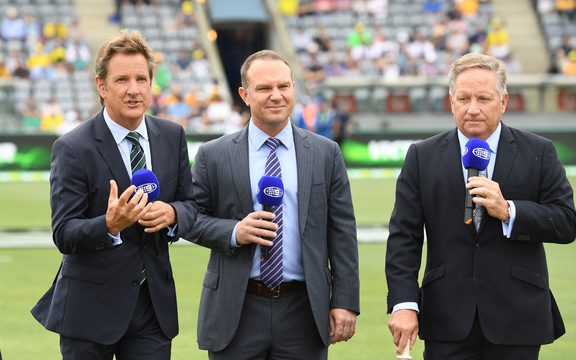 Michael Slater (in middle) Photo: PHOTOSPORT
A statement released by the New South Wales police said that a man had been arrested at about 7:45 am local time after allegedly breaching a restraining order.
The 51-year-old was taken to Manly police station and was denied police bail after being charged.
The ABC's website reported that Slater then appeared at Manly Local Court via video link as details of the alleged breach were revealed.
Slater was granted bail by the magistrate on strict conditions, including house arrest, the report said.
Slater was taken into custody and charged with a similar offence in October, and admitted himself into care for "health and mental issues" after the incident.
The former opening batter played 74 tests from 1993-2001 and 42 one-day internationals before becoming a cricket commentator, but was axed from the Seven Network's team earlier this year after three years with the Australian broadcaster.
– Reuters
Spotlight on former South African cricket stars
Cricket South Africa will review recommendations made in a final report of an independent ombudsman "with an open mind" after allegations the organisation had previously discriminated against players based on race.
The report was compiled by Social Justice and Nation Building ombudsman Dumisa Ntsebeza, after six months of hearings in which former players and administrators gave evidence of alleged racial discrimination within the senior national team, and around player selection and coaching appointments.
A number of players of colour came forward to say they had been treated unfairly, with former spinner Paul Adams revealing he had been called a "brown s***" in a South Africa team song during his time in the side, including by the team's current coach Mark Boucher. The latter has since apologised.
The report also criticised current CSA director of cricket Graeme Smith and former national team captain AB de Villiers for selection decisions made during their time at the helm of the side, which it says were prejudicial towards Black players. Both have denied this.
It also says the appointments of Smith and Boucher to their current roles were flawed from a procedural perspective, but neither appear to be in danger of being replaced.
"We look forward to the report and will engage with it and its recommendations in order to assist in ensuring that we do indeed move the game of cricket onto a new and different trajectory," CSA chairman Lawson Naidoo said in a news release.
– Reuters
Formula One star gets his knighthood
Britain's seven-times Formula One champion Lewis Hamilton has received his knighthood for services to motorsport, days after losing out on what would have been a record eighth title in the last lap of the Abu Dhabi Grand Prix.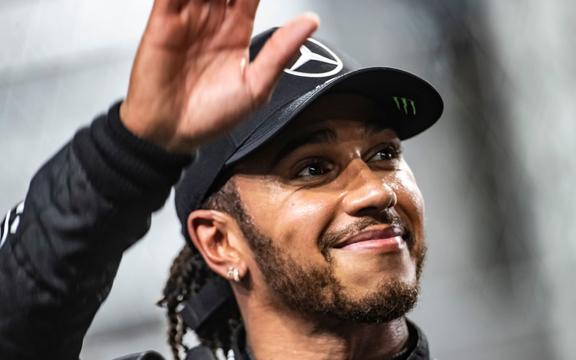 Photo: PHOTOSPORT
Hamilton holds the record for most race wins with 103, and is tied with Germany's Michael Schumacher on seven drivers' championships.
The 36-year-old Briton, the sport's only Black driver, was made a Knight Bachelor by Prince Charles in a ceremony at Windsor Castle, outside London.
Hamilton is the fourth Formula One driver to receive the honorary title of "Sir" in Britain after the Australian Jack Brabham, Stirling Moss and Jackie Stewart, and the only one to have received the award while still racing.
Other sports stars who have been knighted while still active include former Tour de France winner Bradley Wiggins, former Olympic 5,000 and 10,000 metres track gold medallist Mo Farah, twice Wimbledon tennis champion Andy Murray and former England cricket captain Alastair Cook.
– Reuters
=====