Former Tonga halfback Taniela Moa has died at the age of 36.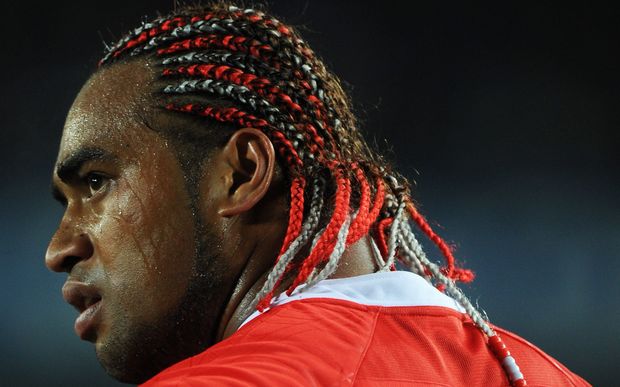 Ikale Tahi halfback Taniela Moa Photo: PHOTOSPORT
The Tonga Rugby Union said in a statement that Moa was one the team's all-time greats. It did not mention the cause of death.
"A stalwart of Ikale Tahi Tonga rugby who will now have his named etched among the echelons of the legendary greats. Such sad news to receive about the passing of Taniela Moa," it said.
"We would like to send our love and deepest condolences to his family through this sad and tragic time."
Moa earned 21 caps for Tonga after making his debut in 2011 and played in all four games at the Rugby World Cup that year, including the 19-14 upset of France, who went on to finish runners-up.
He last played for Tonga in the Pacific Nations Cup in 2015, when they suffered a 30-22 loss to Fiji.
Moa played for New Zealand provincial teams Auckland and Bay of Plenty, and also represented the Blues and Chiefs in Super Rugby.
Covid-19 cancels cricket series
The West Indies tour of Pakistan has been cut short after the number of COVID-19 cases in the touring party increased to nine since their arrival in Karachi last week.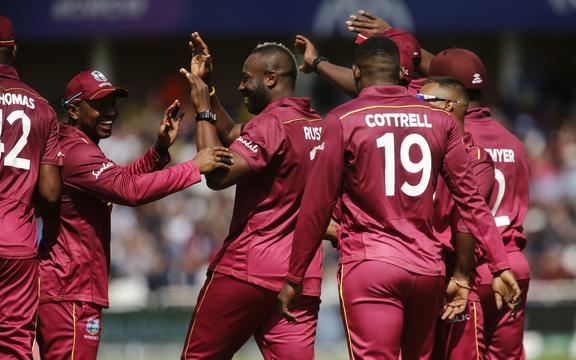 Photo: PHOTOSPORT
The boards of both teams met hours before the third Twenty20 International began in Karachi last night, which went ahead as planned, to discuss the fate of the ODI series after five more members of the touring party tested positive for COVID-19.
West Indies were also scheduled to play three one-day international (ODI) matches in Pakistan, which forms part of the ICC men's Cricket Word Cup Super League, but the joint statement said nine from the West Indies camp had tested positive.
The remaining 21 members of the West Indies touring party have returned negative tests, the boards said in the statement.
"However, taking into consideration both the teams' welfare as well as limited resources in the West Indies side for the ODIs, it has been agreed that the series … will be postponed and rescheduled for early June 2022," it said.
– Reuters
More Covid-19 disruptions in Premier League
The Premier League's announced another two games have been postponed due to ongoig COVID-19 outbreaks.
Leicester City's match with Tottenham Hotspur today was postponed due to an increase in positive cases at Leicester.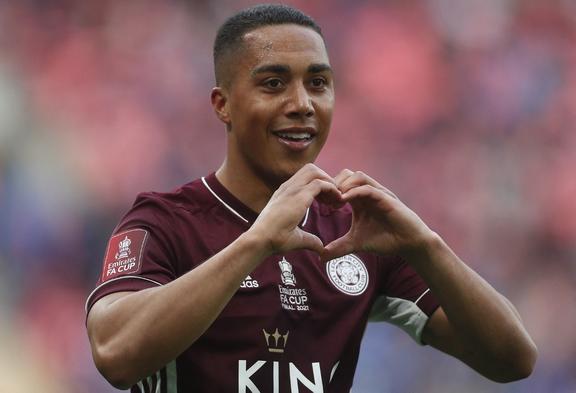 Leicester midfielder Youri Tielemans Photo: AFP
Manager Brendan Rodgers said the club's original request to postpone the game had been denied but with more players and staff now testing positive, it left the league with no choice.
In light of the new information, Leicester applied again for the fixture to be called off, the league said in a statement, which left the club with an insufficient number of players available to fulfil the game.
This is Spurs' third game to be called off due to COVID-19 after their Europa Conference League match against Rennes last week and a Premier League match against Brighton & Hove Albion over the weekend.
The other game to be postponed is Manchester United's match against Brighton & Hove Albion this weekend.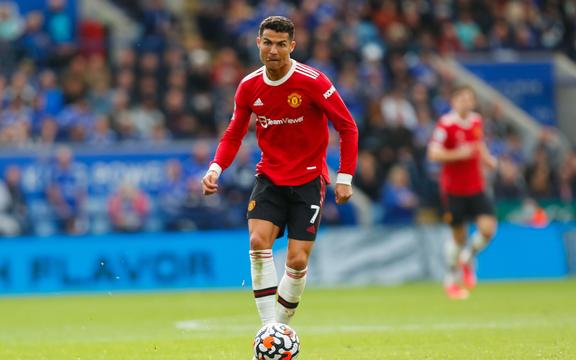 Manchester United's Cristiano Ronaldo Photo: PHOTOSPORT
"It is with regret that this is the fourth Premier League fixture to have been postponed in the past week," the Premier League said in a statement.
"While recognising a number of clubs are experiencing COVID-19 outbreaks, it is the League's intention to continue its current fixture schedule where safely possible. The health and wellbeing of all concerned remains our priority."
United had reported a "small number" of cases discovered among first-team staff and players.
Wednesday morning's Premier League trip to Brentford was called off as a result, with the club insisting the situation had got worse.
"The health of players and staff is our priority," United said.
"Given the number of players and support staff having to isolate due to Covid-19, the club had no option other than to request the match be rearranged. The Premier League Board took the decision to postpone based on guidance from medical advisors."
– Reuters
Low vaccination rates in English lower football leagues revealed
The English Football League (EFL) said 25% of its players from its 72 clubs do not intend to get vaccinated against COVID-19 even as outbreaks at several clubs forced the soccer governing body to postpone fixtures across divisions.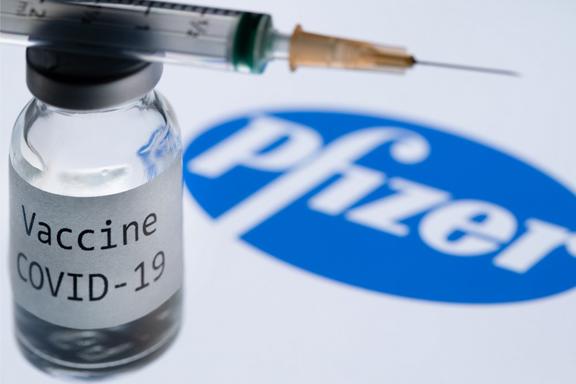 Photo: AFP
With the top flight Premier League reeling from coronavirus enforced postponements, Championship, League One and League Two matches have also been called off amid a surge in cases while training grounds have been shut to curb the spread of the virus.
Britain reported a record 88,376 new COVID-19 infections on Thursday as the Omicron variant takes hold.
The government has pledged to offer booster vaccinations to all adults by the end of the year to try to stem the tide but some players are hesitant.
The latest vaccine data collated for November has shown that 75% of players across the EFL were either fully vaccinated, have had a single jab or intend to be vaccinated, the EFL said.
Double vaccinated players total 59%, 16% are set to get the jab, while 25% of players currently do not intend to get a vaccine, it said.
– Reuters
Djokovic and Barty win 2021 awards
Men's world number one Novak Djokovic has been named the 2021 ITF world champion for a record seventh time while women's number one Ash Barty has picked up her second crown.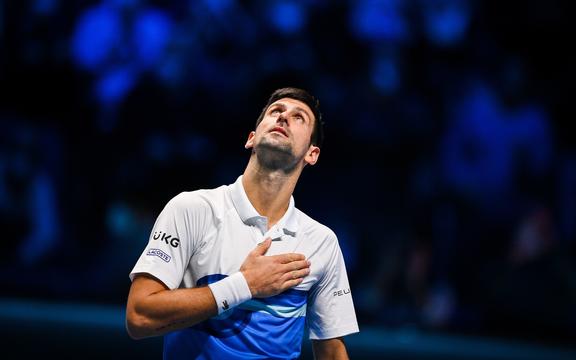 Photo: PHOTOSPORT
Djokovic, who finished the year as number one for a record seventh time, won the Australian Open, French Open and Wimbledon while he fell short at the Tokyo Olympics and the U.S. Open final in his quest for a rare golden slam.
The Serb was tied with American great Pete Sampras on six wins for the title first awarded in 1978.
Barty, who won her first Wimbledon title this year and a bronze medal at the Olympics in mixed doubles, previously won the award in 2019.
"After such a rewarding year for me, my team, family and fans it is a great honour to be named the ITF World Champion for the seventh time," Djokovic said.
"I am very grateful and proud for the results I've achieved and fortunate I had a chance to compete for the Serbian national team, too."
Djokovic is tied with Rafa Nadal and Roger Federer on 20 Grand Slams and could make the record his own if he wins next month's Australian Open – a tournament he has won a record nine times.
– Reuters
Spanish tennis star back after injury
Rafael Nadal is to make his comeback from injury at the Mubadala World Tennis Championship exhibition event in Abu Dhabi this week, in the hope he can get back to his best in time for next month's Australian Open.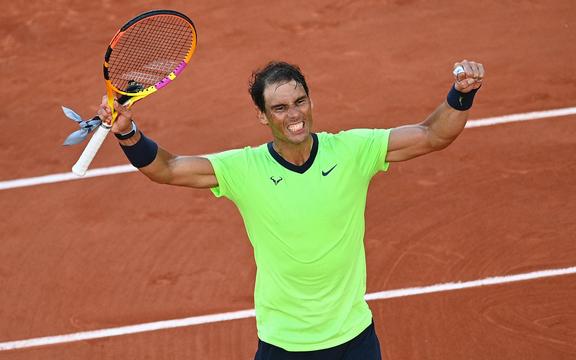 Photo: AFP
Nadal has spent the last four months on the sidelines with a foot injury while he also struggled with back issues at the start of the year.
The 35-year-old Spaniard was knocked out at Roland Garros in the semi-finals before he was forced to pull out of Wimbledon, the Tokyo Olympics and the U.S. Open. He last competed in August at the Citi Open in Washington.
"I am feeling better, if not I will not be here. That's the goal, I know the comeback will not be easy," Nadal told reporters.
"It has been a very tough period of time for me honestly, so just being here is a great news for me, just enjoying the situation and I really hope the foot is going to get better and better, to be again at the way and at the level I want to be."
– Reuters
NFL coach fired
Hours after another allegation of misconduct was levied against Urban Meyer, the Jacksonville Jaguars have fired the NFL head coach, after a brief, controversial and unsuccessful stint.
Former Jaguars kicker Josh Lambo alleged that Meyer kicked him in the leg while cursing him out during a preseason workout session.
Meyer responded to the report by saying, "Josh's characterization of me and this incident is completely inaccurate, and there are eyewitnesses to refute his account."
Still, it was the latest black mark for Meyer, with reports surfacing in the past week that he got into a shouting match with wide receiver Marvin Jones after criticizing the receivers group and that he called members of his coaching staff "losers."
This follows an incident in October when he was seen on videotape with a young woman, who wasn't his wife, dancing close to him. A second video, released later, appeared to show him touching her bottom.
After a 20-0 loss to the Tennessee Titans dropped the Jaguars' record to an AFC-worst 2-11 in Meyer's first season on the job, the head coach denied calling his coaches losers, and he downplayed the incident with Jones. He said anyone who was leaking information would be fired.
Instead, it was Meyer who was fired.
– Reuters