3 hr 1 min ago
Here's a look at how Covid-19 is spreading in communities across the US
The US hit a seven-day average of 265,427 new Covid-19 cases on Tuesday, blowing past the country's previous record of about 252,000 daily cases, reported nearly a year ago on Jan. 11.
The new peak, according to data from Johns Hopkins University, comes as rapid acceleration of infections continues in the United States.
Here's a look at how Covid-19 is spreading in communities across the country:
Track Covid-19 cases in the US here.
CNN's Holly Yan and Amir Vera contributed reporting to this post. 
3 hr 9 min ago
CDC director explains why agency is not recommending rapid tests after 5 days of isolation
From CNN's Naomi Thomas
US Centers for Disease Control and Prevention Director Dr. Rochelle Walensky explained the agency's stance on rapid tests on CNN's New Day Wednesday. Walensky said the CDC does not recommend rapid tests for ending Covid-19 isolation because they don't know how they perform or predict how transmissible people are at the end of infection. 
"We do, just to be clear, recommend having a rapid test during your period of quarantine after you've been exposed," Walensky said when asked why the CDC didn't recommend taking a rapid test after the five days of isolation. "We opted not to have the rapid test for isolation because we actually don't know how our rapid tests perform and how well they predict whether you're transmissible during the end of disease." 
The US Food and Drug Administration has not authorized them for that use, she said, and it is not known how they perform. 
"So what we said was, well, if you got a rapid test at five days and it was negative, we weren't convinced that you weren't still transmissible," she said. "We didn't want to leave a false sense of security, we still wanted you to wear the mask. And if it was positive, we still know the maximum amount of transmission was behind you, we still wanted you to wear a mask and given that we were not going to change our recommendations based on the result of that rapid test, we opted not to include it." 
Asked why health care workers need a negative test just a few days ago, according to CDC guidance, but the general public doesn't, Walensky said that infection control recommendations in health care workplaces are "always more stringent" than for the general population. 
She also said that the decision had nothing to do with shortages of rapid tests, saying "this decision really from an isolation standpoint had everything to do with the fact that we wouldn't change our guidance based on the result of that rapid test. And you know that it didn't have anything to do with any shortage at all, because we recommend rapid tests for those in quarantine." 
You can read more about the CDC's updated isolation guidelines here.
3 hr 10 min ago
CDC director hopes boosters for 12- to 15-year-olds are authorized in days to weeks ahead
From CNN's Naomi Thomas
Dr. Rochelle Walensky, director of the US Centers for Disease Control and Prevention, said on CNN's New Day Wednesday that she hopes for coronavirus vaccine boosters for 12- to 15-years-olds in the days to weeks ahead, but vaccines for children younger than 5 will take longer.
"The first thing to note is to get your children vaccinated," Walensky said, noting that vaccines are available for people as young as 5.
"The FDA is currently looking at the issue of booster shots for those 12 to 15, and I know that the companies and manufacturers are working towards data for children under five. That will not be in the month ahead, but we're working hard to get there soon," she said.
Asked about the timeline for boosters for younger people, Walensky said "the FDA is looking at that right now. Of course, the CDC will swiftly follow as soon as we hear from them and I'm hoping to have that in, you know, the days to weeks ahead." 
3 hr 44 min ago
New CDC isolation guidelines were issued considering more cases of Omicron are expected, director says
After the US Centers for Disease Control and Prevention issued new guidance this week that shortens its recommended isolation period from 10 to five days for people who have tested positive for Covid-19 but don't have symptoms, experts are split.
CDC Director Dr. Rochelle Walensky defended the changes, saying she is "seeing and expecting even more cases of this Omicron variant" and that was a factor in the agency's decision-making.
"Our guidance was conservative before. It had said 10 days of isolation. But in the context of the fact that we were going to have so many more cases, many of those would be asymptomatic or mildly symptomatic, people would feel well enough to be at work. They would not necessarily tolerate being home and they may not comply with being home," she told CNN this morning.
The CDC also looked at the data around transmission, Walensky added.
"We know that the most amount of transmission occurs in the one to two days before you develop symptoms, those two to three days after you develop symptoms. If you map that out, those five days account for somewhere between 85% to 90% of all transmission that occurs. We really wanted to make sure that … the first five days were spent in isolation," she said. "Of course there is this tail end period of time in the last five days where we are asking you to mask."
Watch:
3 hr 51 min ago
CDC made the decision to shorten isolation "without the data to actually support this change," expert says
From CNN's Naomi Thomas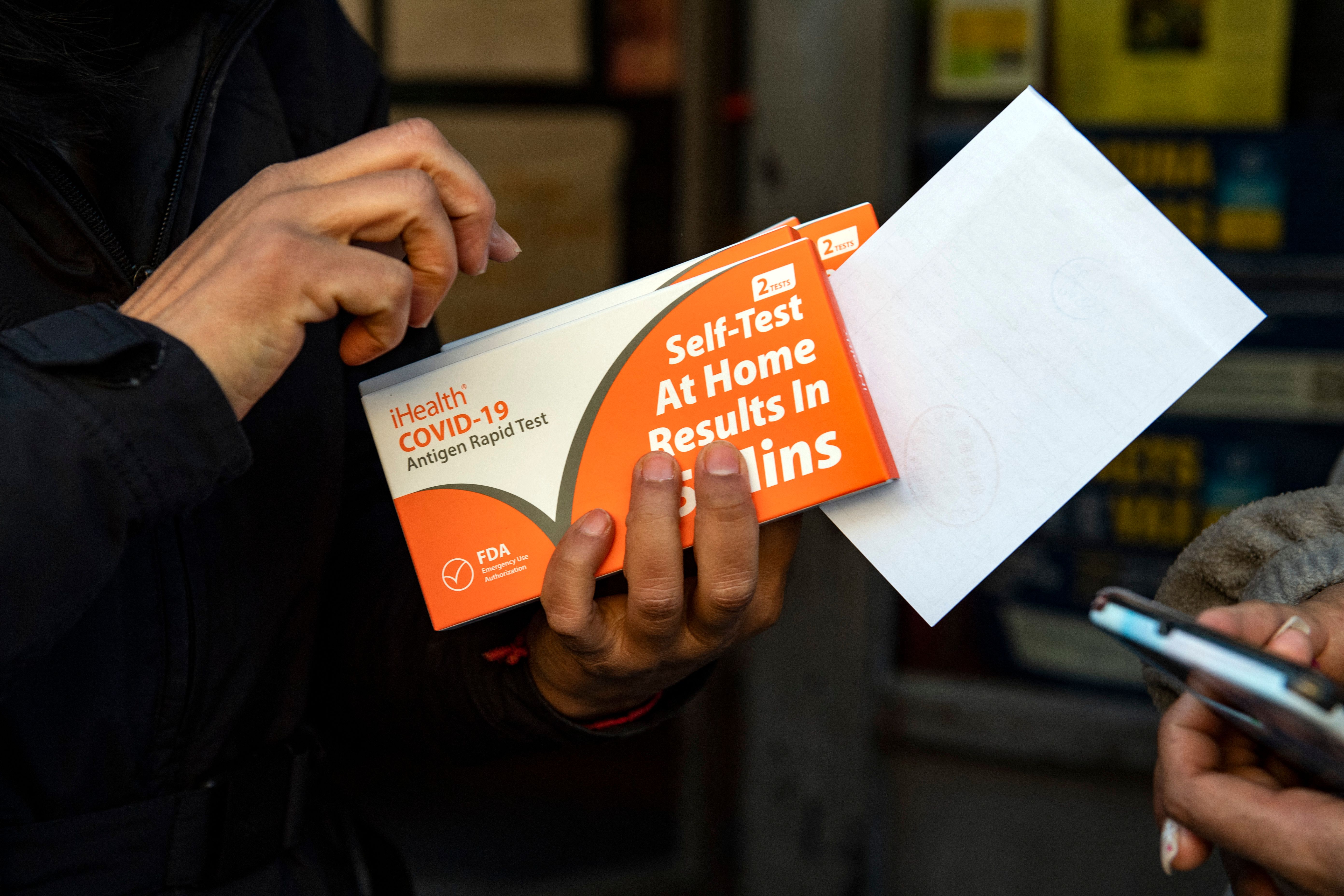 The decision of the US Centers for Disease Control and Prevention (CDC) to shorten recommended times for people to isolate after testing positive for Covid-19 has raised eyebrows.
Erin Bromage, professor of biology at the University of Massachusetts, Dartmouth, said he was concerned about isolation periods being cut from 10 days to five if a Covid-19 positive person does not have symptoms. Speaking to New Day, Bromage said there was no data to support it.
There is absolutely no data that I'm aware about with the Omicron variant that supports people coming out of isolation five days after they were first diagnosed with the virus. My own work shows that when we look at people five, seven, eight days after they were first tested positive or first symptoms, they still have enough virus in their nose, in the back of their throat to be able to come up positive on these antigen tests and antigen tests are very good proxy for live virus and the ability to be able to infect others. So it seems that they've made a decision without the data to actually support this change," he said.
The new CDC guidance does not require a negative test at the end of the isolation period, a move which Bromage said seems to be born from the "fact that it's really hard to get your hands on tests."
He said tests are a good way to reduce anxiety in workplaces, especially in roles where people are unable to socially distance themselves.
"I can tell you with people that work in very, very close proximity to each other, where masks are not worn regularly because of the job function when … you're returning them to work after being infected and after sickness, the people that are working around them want to know that they're not going to get infected by that person," he said.
The lack of a testing requirement "just seems to be adding risk and anxiety that we don't really need," he said.
4 hr 32 min ago
Vaccination rates are slowly rising in Austria
From CNN's Stephanie Halasz
While Austria has mandated vaccinations from February 2022, figures from the country's health ministry show that its vaccination rate is rising, but only slowly.
Government data shows 71% of the Austrian population is now fully vaccinated. CNN reported on November 22 that just under 66% were completely vaccinated — one of the lower rates in the European Union at the time as cases surged. 
During the Christmas period, vaccination dropped off significantly, the ministry said, with 61% fewer shots — or 252,396 doses — being administered in the last seven days compared to the week before. 
And the majority of the vaccinations are boosters, the ministry added. On December 28, 51,864 doses were administered. Of those, 30,088 were boosters, 16,253 were second shots and only 5,523 were first vaccinations.
4 hr 43 min ago
Spain expected to announce whether it will reduce quarantine requirements
From Al Goodman in Madrid
Spanish health authorities are expected to make a decision later Wednesday on whether to reduce the number of days in quarantine for Covid-positive cases.
Prime Minister Pedro Sanchez, making his traditional end-of-year-speech in Madrid, said this decision was "very important to many citizens."
The country's health ministry reported 99,671 new cases on Tuesday, the highest number in a single day since the start of the pandemic.
3 hr 16 min ago
Global Covid cases increased by 11% last week, WHO says
From CNN's Naomi Thomas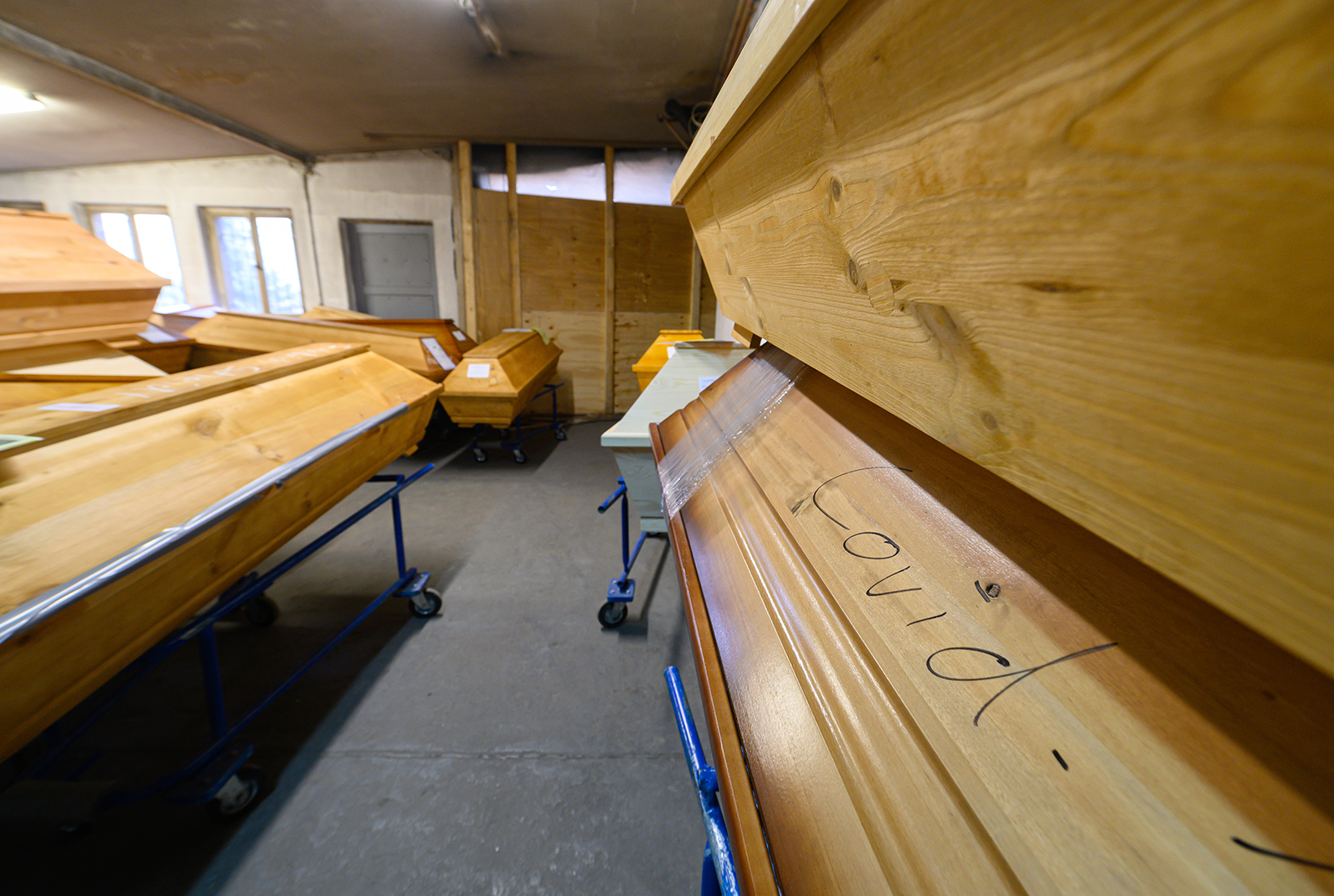 Global cases of Covid-19 increased 11% during the week of December 20 to 26 compared to the previous week, while death numbers remained similar, according to the weekly epidemiological update from the World Health Organization (WHO), published Tuesday. 
This growth in cases follows "a gradual increase since October," WHO says, with just under 5 million cases reported. Overall, as of December 26, there have been over 278 million cases reported. 
The Americas region reported the largest new case increase, of 39%, followed by the African region, with a 7% increase. The European, Eastern Mediterranean, and Western Pacific regions all reported similar case numbers to the week before. The South-East Asia Region reported a decrease of 12% compared to the week before. 
The United States reported the highest number of new cases, followed by the United Kingdom, France, Italy and Germany. 
The number of deaths, over 44,000 in the past week, was similar to the number of deaths the week before. There have been just over 5.4 million deaths reported globally, as of December 26.
The highest number of new deaths was reported in the African region, a 72% increase from the week before. It is followed by the South-East Asia region, with a 9% increase, and the Americas region, 7%. The Western Pacific region had a number similar to the week before. There was a 12% decrease in deaths in the European region and a 7% decrease in deaths in the Eastern Mediterranean region.
Looking at the Omicron variant, WHO says that "the overall risk related to the new variant of concern Omicron remains very high." 
It also notes consistent evidence showing the growth advantage of Omicron over Delta, the two to three days doubling time and "rapid increases in the incidence of cases is seen in a number of countries, including those where the variant has become the dominant SARS-CoV-2 variant, such as the United Kingdom and the United States of America."
WHO notes there has been a decline in cases in South Africa, where the variant was first identified.
It also says that although early data suggests a reduced risk of hospitalization, more data is needed to understand the clinical markers of severity and how severity may be impacted by previous infection and vaccination.
For tests, WHO says preliminary data suggests that PCR and antigen-based rapid tests do not appear to be impacted by Omicron. For treatments, it says that corticosteroids and interleukin 6 receptor blockers are expected to remain effective, however, monoclonal antibodies may be less able to neutralize Omicron. 
5 hr 35 min ago
Thousands of flights have been canceled worldwide
From CNN's Robert North
More than 2,000 flights have been canceled globally on Wednesday so far as the Omicron surge continues to disrupt travel.
According to the tracking website FlightAware, 2,221 flights have been canceled as of 5 a.m. ET Wednesday with 721 of them flying within, into, or out of the United States. Nearly 3,000 flights have been delayed.
Globally, airlines have canceled thousands of flights over the holiday period as staff and crew call in sick. More than 6,000 flights on Christmas Eve, Christmas, and the day after Christmas were canceled.
In the US, more than 1,200 flights were canceled and more than 5,000 were delayed on Sunday alone. More than 3,000 flights were canceled on Monday, with a similar amount stopped on Tuesday as well, according to FlightAware.