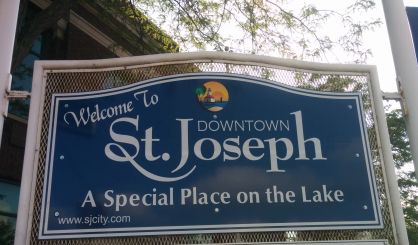 Coming back to downtown St. Joseph next weekend is the Fall Fest. St. Joseph Today's Daniele Crevier tells us summer may be over, but that doesn't mean there won't still be plenty to do in town Saturday, September 17.
"We've got one of our sponsors, RE/MAX by the Lake, doing a big balloon walkthrough," Crevier said. "That's where they have a hot air balloon that's partially inflated over at Lake Boulevard and Pleasant Street. You can walk over and walk through and take pictures inside. That's pretty cool. We've go the Benton Harbor Sunrise Rotary joining us with their pumpkin raffle."
There will also be family activities, like bracelet making and a ring toss.
"Our beloved critter barn is coming back. That's a farm on the go, like a petting farm from 11 to 3. We've got Storytime back with Forever Books and Poppy."
The activities will be at Lake Bluff Park. Crevier notes the farmer market will also be happening. Friday, the 16th, will bring the last outdoor concert of the year starting at 7 p.m. at the Howard Band Shell. Go to StJoeToday.com for a schedule.